We work with some of the best companies in the world
We want to ensure that our business meets the needs of our customers. Unipart Group partners with, and acquires companies that are the best at what they do – and which complement our wider capabilities and solutions. 
It is about bringing together the complementary capabilities and expertise of our partners, with local support and service through Westcode, located in North America.

For 90 years, Graham's client partnerships have been built on honesty and accountability, the same values that underpin our culture and ensure extraordinary outcomes for all projects, large or small.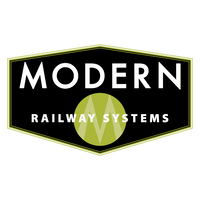 Modern Railway Systems is a recognized leader in the rail transportation industry. We provide our customers with the safest, most innovative and cost-effective systems available while minimizing impacts to existing operations. We value building lasting customer relationships and never compromise our commitment to deliver projects with the highest level of safety, quality and integrity.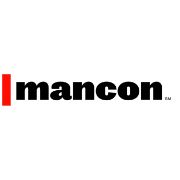 While Mancon's first customer was the US Navy, our business is now quite diverse ranging from providing staffing solutions for the Federal and state governments, to providing business and industrial products to companies in Virginia, North Carolina and parts of Maryland.

In alliance with McCulloch Rail, we are supplying and supporting their innovative rail infrastructure handling machines in North America.

Servicing a growing need for Ferrartis Developed Equipment on a Global scale, Ferrartis International along with its Distribution Partner Unipart Rail have secured contracts in various countries.

Park Signalling specialises in innovative design and product development to enhance service life of train control systems and equipment.

Unipart Dorman
Experts in LED signalling and indication, Unipart Dorman offers a complete range of LED solutions for railway signalling, traffic management, hazard warning lamps and vehicle activated signs.

Manufacturer of electronics systems for precision measurement in extreme environments, Unipart's acquisition of Instrumentel enables a range of market leading condition monitoring solutions.

Samuel James
Samuel James Engineering Ltd is one of the UK's leading suppliers of LV switchgear and control gear systems for the Rail Industry.

Key Fasteners offers over 20 years experience in the supply of fasteners and consumables using innovative vending solutions that increase the monitoring and control of usage to help reduce costs by up to 20%.

Westcode
Westcode is a leading supplier of OEM rolling stock equipment specialising in HVAC, vehicle leveling, door and pneumatic control systems. 
Why work with Westcode in North America?
Westcode is part of the Unipart Group which has invested and continues to invest heavily in people, in systems and infrastructure, to develop and deliver solutions that sustain and build competitive advantage for our customers and partners.
We understand that everything needs to conform to
industry standards and safety controls, to ensure safety
and interoperability of systems. We have certifications
and accreditations for the standards which underpin
safety, security and quality – in our products, services and
people.
We believe Corporate and Social Responsibility (CSR) is
about doing well by doing good. We understand that this
is not simply altruism but commercially sensible and as
such it is embedded into everything we do, every day.
In removing waste from every aspect of our business and our supply chains, we continue to conserve scarce environmental resources. We use creativity before capital to solve problems and address issues, finding solutions that are low cost in terms of energy resources as well as in terms of cash.
It is a combination of all these important, industry essential factors, that see us work in close collaboration with our partners and customers to deliver quality, consistent and transformative solutions.